Blind Rivet Nut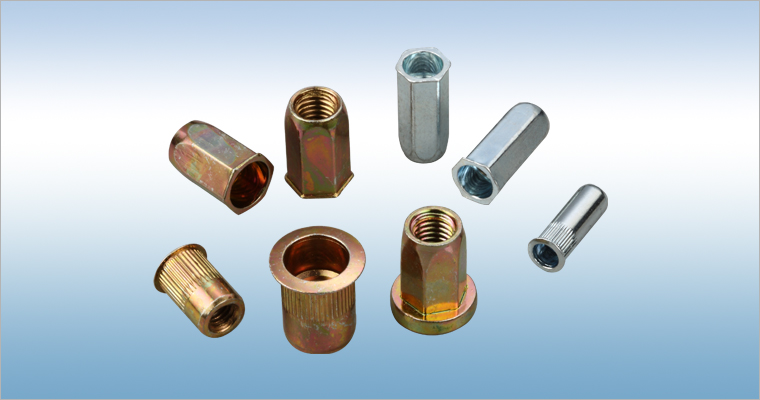 Materials:
Steel, Aluminum, Stainless steel, Brass.
Surface treatment: Plain, trivalent zinc, trivalent zinc (Yellow), zinc-nickel alloy plating, or according to customer requirements
Features:
ž Blind application multi-functional fasteners. Maximizes fastening security and reliability.
ž Serves as bolt anchor, material joint and spacer.
ž Easy and speedy assembly within a few seconds with hand/power tools; applicable to various thin panels and sheets.
ž Maintenance free alternative to welding, tapping or conventional nut + bolt. Can be installed on one side of work pieces; lightweight for cost-efficiency.
ž Applicability regardless of material of work piece due to fastening achieved with rivet deformation, so can be used on metal sheets as well as plastic, fiberglass etc. Securely clamps onto both metals and resins.
ž Will not damage or distort painted surfaces.


Suitable to fasten products of different materials including auto/motorcycle parts and accessories, medical instruments, building materials, machinery, electric household appliances etc.